Aluminium Windows Specialists
Aluminium awning and casement windows are a popular option for both residential and commercial settings. Both simple and practical, yet ever stylish and on-trend.
What is the difference between awning and casement windows?
Awning Windows – hinged at the top, awning windows push out from the bottom, usually with a manual or electric chain winder. Awning windows provide both ventilation and protection from the rain.
Casement Windows – hinged on the side and opening like a door, casement windows are easy to manage, look great, and provide a great deal of ventilation.
Tip: set to face and capture the summer breeze.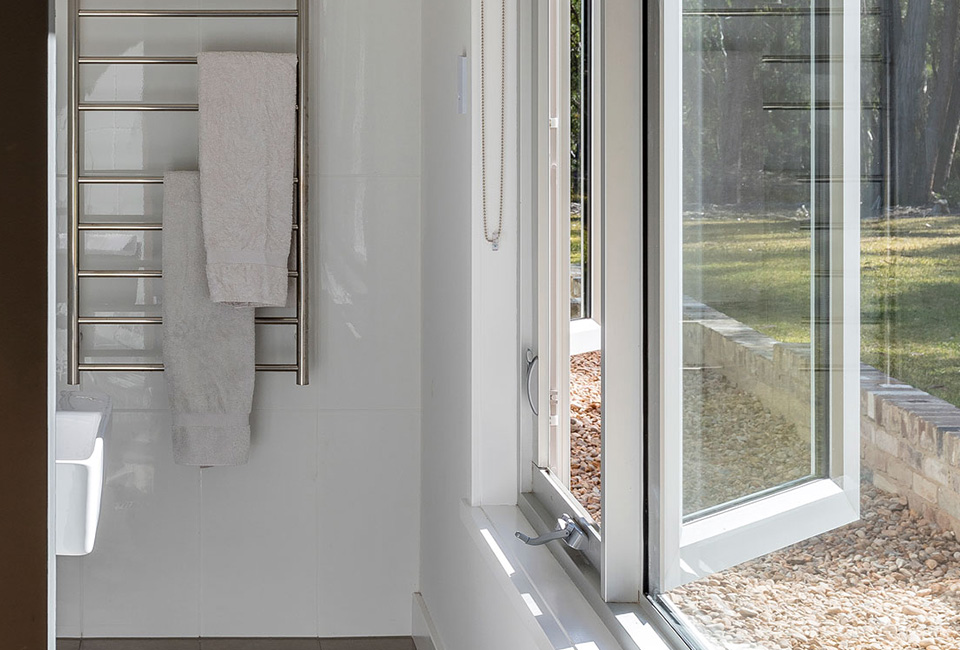 Contact us for a quote, to submit tenders or with any of your production selection questions. Our window experts are on hand.